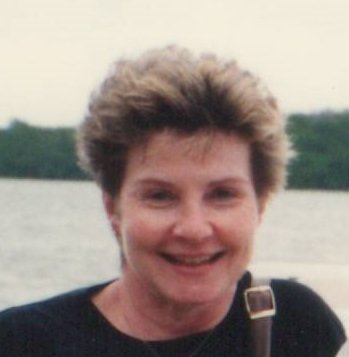 Obituary of Carol A. Hadley
Williamsville- Carol A. Hadley, formerly of Olean, passed away Monday (July 15, 2019) at the Harris Hill Nursing Facility in Williamsville, after a brief illness.
Born on June 23, 1931 in Olean, NY, she was the daughter of John P. and Hazel Hand Hadley.
She graduated from Olean High School in June 1949 and Deaconess Hospital School of Nursing in Buffalo, NY in September 1952. She later went on to obtain her Bachelor of Arts degree from State University of New York at Buffalo in June 1984.
Carol was nurse in Buffalo at Deaconess Hospital, Republic Steel, and Millard Fillmore Gates Circle Hospital. She worked for many years in Interventional Radiology at Millard Fillmore and was a recipient of their Alice Black Memorial Award as Employee of the Year for her outstanding contributions to the Department of Radiology.
In her free time, she enjoyed reading, writing, traveling, music, art, Egyptology, archeology, and world religions to name a few. She loved animals, especially her beloved poodles and rescue greyhounds. In her later years, her rescue cat named Joyce, brought her great comfort. Some of her happiest times were when she volunteered at the Erie County SPCA and was actively involved as a member of the Buffalo Greyhound Club.
Surviving are five nieces and nephews Susan (John) Steinwachs of Melbourne, FL, James (Margaret) Orgel of Goose Creek, SC, Maryellen (Austin) Tait, Robert (Maureen) Orgel and Marie Orgel of Rochester, NY along with their children and grandchildren; 2 cousins Barbara Bishop of Sunrise, FL and Patricia Bishop of Miami Shores, FL and many other cousins and close friends.
She was predeceased by one sister Elizabeth "Betty" (Robert) Orgel and her lifelong friend and companion Alvin Gristmacher.
Family and Friends will be received from 11am to noon on Tuesday (July 30, 2019) at the Casey, Halwig and Hartle Funeral Home, 3128 W. State Rd. Olean, at which time a funeral service will begin. Burial will be in St. Bonaventure Cemetery.
In lieu of flowers donations may be made to any American Society for the Prevention of Cruelty to Animals (ASPCA) or the charity of the donor's choice.
Online condolences may be expressed at oleanfuneralhome.com