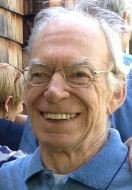 Share Your Memory of
Kenneth
Obituary of Kenneth E. Anderson
Kenneth Ellsworth Anderson, Jr. of 1306 Washington St., Olean, NY passed away August 3, 2018 at his home after a recent illness. He is survived by his loving wife and best friend Carol Zampogna Anderson. Ken and Carol were married 45 years ago June 30, 1973 at St. Mary of the Angels Church in Olean.
Born December 8, 1942 in Bethesda, MD he was the eldest of 11 children born to Agnes E. Schickel Anderson and Dr. Kenneth E. Anderson, Sr.
Ken was a 1960 graduate of Olean High School and attended St. Bonaventure University for 2 years prior to completing a Bachelor of Mechanical Engineering degree in 1965 from the University of Detroit. He later completed additional graduate courses from St. Bonaventure University, SUNY Utica/Rome and MBA studies from the University of Buffalo.
After serving as a test engineer in the U.S. Army from 1965 to 1967 during the Vietnam War, Ken worked for Cattaraugus County BOCES from 1971 to 1977 as an instructor of HVAC, acting building administrator and superintendent of buildings and grounds.
From 1978 until his retirement, he was a project engineer for AFW of North America, a German company for which he was the engineer for all projects within North America. AFW manufactured and installed unique movable floor swimming pools which were engineered and constructed to accommodate a variety of uses ranging from deep water competitive swimming to shallow depth water enabling handicap swimming and exercising.
Ken enjoyed many hobbies including canoeing, hiking, camping and biking. He was especially fond of carpentry and in recent years researched and recorded genealogy. An avid reader, he authored "The Schickel, The Illustrated History of the Schickel Motorcycle, 1911-1924", a book detailing the founding of the Schickel Motorcycle Company in Stanford, CT by his maternal grandfather Norbert H. Schickel in 1909. The Schickel Motorcycle was the only two-cycle motorcycle in the USA and incorporated several ingenious patents that carried the family name of Schickel. Ken's tireless efforts resulted in his grandfather's posthumous induction into the American Motorcyclist Association Hall of Fame of which he was honored to accept the award on his grandfather's behalf.
Ken was a Boy Scout of America, achieving the rank of Eagle Scout, a member of the YMCA of Olean, the Ancient Order of Hibernians, Antique Motorcycle Club of America as well as the Olean American Legion Post 530.
Surviving in addition to his wife Carol are 10 siblings Vincent (Mary Jo) Anderson of Apopka FL, Joan (Patrick) Cullen of Cattaraugus NY, Mary (Kevin) Henebry of Waterbury CT, Paul (Tanya) Anderson of Staunton VA, Kathleen Russell of Oxford MA, Dody (Robert) Karl of Allegany NY, Patricia Anderson of North Potomac MD, William (Cindy) Anderson of Buffalo NY, Dr. Joseph (Kathy) Anderson of West Lafayette IN, Theresa (Dr. Robert) Vignali of Clifton Park NY and 42 nieces and nephews. He was preceded in death by his parents Agnes E. and Dr. Kenneth E. Anderson.
During his final days, Ken was happy to be at home surrounded by his family and friends and during a moment of reflection said, "I had a wonderful life, a wonderful wife, a wonderful family." He will be sorely missed by all.
Friends will be received on Thursday August 9, 2018 from 4:00 pm to 7:00 pm at the Casey, Halwig & Hartle Funeral Home, 3128 W. State Rd. Olean. Funeral services will be held Friday (August 10, 2018) at 11:00am at the Casey, Halwig & Hartle Funeral Home. Burial will be at St. Bonaventure Cemetery.
Memorials may be made to the Cattaraugus County SPCA, PO Box 375, Olean, NY 14760; the Olean Food Pantry, 8 Leo Moss Dr, Olean, NY 14760; the William D. and Catherine Griffin Fraser Fund, 301 N. Union St. #203, Olean, NY 14760; or a charity of the donor's choice. Online condolences may be expressed at oleanfuneralhome.com.