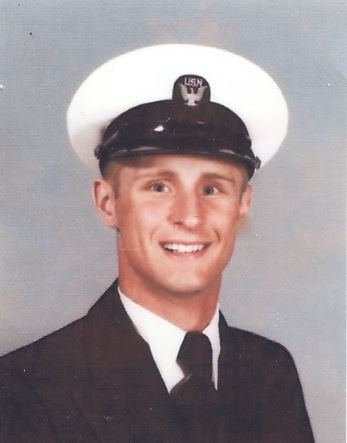 In Memory of
Ronald Jay Wetherby
Thursday, July 5, 2018
Obituary of Ronald Wetherby
Ronald Jay Wetherby
"Cherished husband, father, son, brother, and friend"
Olean, NY Ronald Jay Wetherby of 216 S. 4th St. passed away peacefully Thursday (July 5, 2018) in his home.
Born February 6, 1958 in Olean he was the son of Kendall and Carol Thompson Wetherby. On May 23, 1981 at St. Mary of the Angels Church in Olean he married Donna Zaleski, who survives.
Ron was a 1977 graduate of Allegany Central School and graduated the BOCES electrical program. He enlisted in the US Navy and served active duty from 1979 to 1983 as an electrician and later with the Navy Reserves until 1985.
He was principally employed as a correctional officer for the Federal Corrections Institution, McKean for 20 years, retiring in 2013. Prior to FCI, McKean he was employed with Electrical Products Unlimited, Prudential Insurance and Ried's Food Barn.
Ron was a family man, a patriot, and took pride in giving his time and talents to others. For 18 years he volunteered as a coach for youth and high school sports including football and soccer. He was most proud as a member and former Commander of the Allegany American Legion Charles Harbel Post 892. More recently he was the acting Commander of the Legion's Ritual Team.
He was a member of the Basilica of St. Mary of the Angels where he was a former Eucharistic Minister and cantor. He enjoyed participating in the Olean Community Theater productions as well as singing with the Keynote Chorus. He was a member of the Knapp Creek Fire Department and St. Stephen's Club. Ron was a longtime Buffalo Bills fan and season ticket holder that encompassed the team's glory days of the '90's. He made the most of everyday and enjoyed music, fishing, hunting and martial arts. He loved family gatherings, especially vacations to the beach. His family and friends will remember him in many loving ways, especially his wit and sense of humor. "He will be missed and his memory will be cherished by all whose lives he touched so positively."
He leaves behind his wife Donna; his mother Carol Jordan of Olean; 3 sons Nicholas Wetherby of Naples, FL, Daniel Wetherby of West Palm Beach, FL and Brian Wetherby of Buffalo, NY; a sister Vicki Fox of Olean; a half-brother Kendall (Amy) Wetherby of Hinsdale and many nieces, nephews and cousins.
He was predeceased by his father in 2017 and a niece Chelsey Fox.
Friends will be received on Monday (July 9, 2018) from 5-8pm at the Casey, Halwig & Hartle Funeral Home, 3128 West State Rd., Olean. A funeral service will be held Tuesday (July 10, 2018) at 10am at the Basilica of St. Mary of the Angels. Rev. James Vacco, OFM, will be the principal celebrant. Burial, with full military honors, will be accorded by the Allegany American Legion Ritual Team at St. Bonaventure Cemetery.
Memorials may be made to the "Sons of the American Legion," or to the Allegany American Legion "Ritual Team," or Allegany Legion "Riders" all addressed to PO Box 223, Allegany, NY 14706, or to Homecare and Hospice, 1225 W. State St. Olean, NY 14760.
Online condolences may be expressed at oleanfuneralhome.com.
Share Your Memory of
Ronald