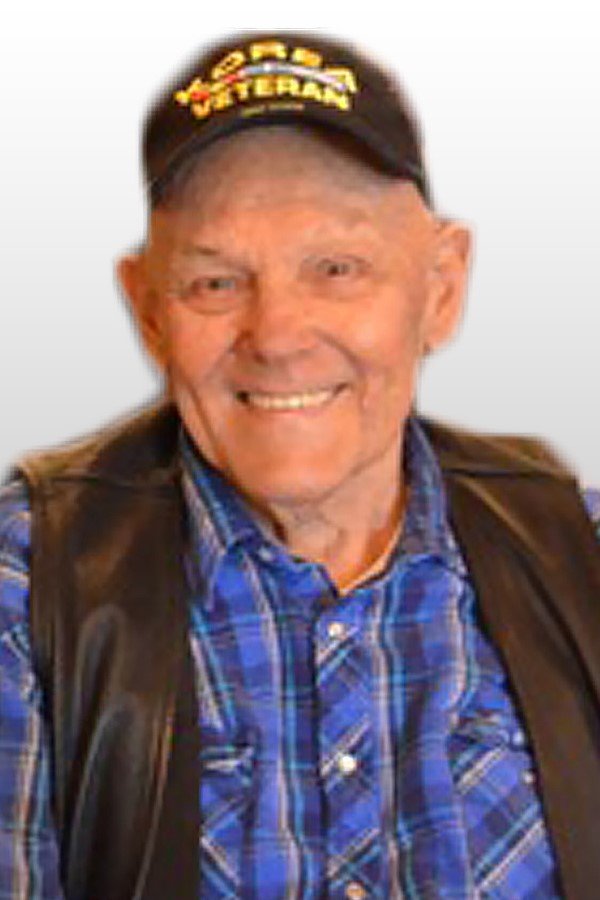 Share Your Memory of
Robert
Obituary of Robert Peter Childs
Humphrey, NY Robert P. "Bob" Childs, founder of Childs Blueberry Farm in Humphrey passed away on Thursday (June 7, 2018) at Hospice Buffalo Mitchell Facility in Cheektowaga.
Born July 11, 1931 in South Buffalo he was a son of George and Charlotte Cramer Childs. He was married to his wife Audrey for 63 years who survives.
Bob enlisted in the U.S. Army and served from 1948 to 1952. He was a high speed radio operator in the 3rd Infantry Army division. He served in the Korean War for 18 months and was a survivor of the Chosin Reservoir Battle. He participated in the Atomic Bomb testing at Camp Desert Rock in Nevada where he carried the Geiger counter for 300 men. He was honorably discharged and received the Occupation Medal (Japan), Korean Service Medal with three (3) Bronze Service Stars, Meritorious Unit Commendation and United Nations Service Medal.
After his military service he received an Associate's Degree in Electrical Engineering from Erie Community College. He was employed by New York Telephone Company for 31 years, retiring as a Central Office Forman.
Of his many accomplishments, he was the 1991 New York State Tree Farmer of the Year, served three terms as Humphrey Town Councilman and while in the Army was the Golden Glove Boxing Champion.
Bob and Audrey first lived in South Buffalo at Bob's childhood home on Cumberland Ave. During that time, they bought land in Humphrey in 1965 that later would become Childs Blueberry Farm. They then moved to East Aurora in 1967 and finally to the farm in Humphrey in 1983 upon retirement. To their customers, Bob became known as "Mr. Blueberry" and Audrey as "Mrs. Blueberry" and it seemed wherever they might go, a cheerful hello would ring out from someone who had enjoyed the fruits of their labor on the farm.
Bob's sage advice. "There is strength in honesty", "reading opens your mind to the world", "It's not IF you will go to college, it is where and for what" and more echoed in the minds of many young people as they grew up. Bob taught Junior Olympic Archery at Bucktrail Bowman Archery Club in Marilla and was a master gardener but most importantly he was a teacher always willing to share his knowledge with willing listeners. He loved to read and utilized books to learn how to do many Do It Yourself projects. Besides his family, his love was of the satisfaction of a good days work, "not work at all--Childs Play" he would say. Bob made fabulous wine and was always willing to teach others how to do the same.
He is survived by his beloved wife and co-founder, Audrey. They were happily married for 63 years and had three children, Peter (Ritawati) Childs of Hinsdale, Daniel (Carrie) Childs of Humphrey and Nancy (James) Smolinski of Blasdell; cherished grandfather of 8 and great-grandfather of 5; a sister Charlotte Childs (Richard) Wheaton of Traverse City, MI; cousins in Ohio and numerous nieces and nephews.
He was predeceased by three brothers, George Thomas Childs, William Childs and James Childs and a nephew Richard (Ricky)Wheaton.
Friends are welcome to attend a Memorial Service which will be held on Saturday (June 23, 2018) at 11:00 a.m. at St. Stephen's Episcopal Church, 109 S. Barry Street, Olean. Rev. Kim Rossi, rector, will officiate.
In lieu of flowers, memorials may be made in Bob's name to St. Stephen's Episcopal Church, 109 S. Barry St., Olean, NY 14760, Hospice Buffalo Mitchell Facility, 225 Como Park Blvd, Cheektowaga, NY 14227 or Roswell Park Cancer Institute, 665 Elm St, Buffalo, NY 14203.
Arrangements are under the direction of the Casey, Halwig & Hartle Funeral Home, Olean. Online condolences may be expressed at oleanfuneralhome.com.