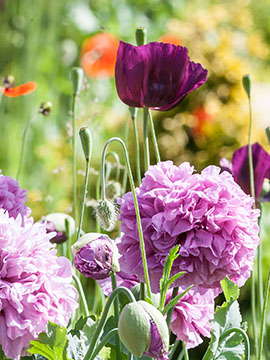 Share Your Memory of
Gail
Obituary of Gail Sweitzer
Gail L. Sweitzer

Olean, NY Gail L Sweitzer of 500 E Spring St passed away Saturday (December 9, 2017) at the Olean General Hospital.

Born March 31, 1938 in Salamanca, she was the daughter of the late Robert and Lillian Stevens Pepperdine. On September 28, 1957, in Olean, she married Robert L Sweitzer who predeceased her October 30, 2013.

A graduate of Allegany High School, she dedicated her life to her family by raising her three children, and to volunteer work earning her the Volunteer of the Year award at the Olean YMCA. She was a den mother for the Boy Scouts, fundraising volunteer for the March of Dimes, the American Heart Association and the YMCA. She was a member and President of the St. Francis Guild, having chaired the Ball of Roses. In 1980, she was appointed to the St. Francis Hospital Board of Trustees and was a member of the Executive Committee responsible for the successful closing of St. Francis Hospital. In 1990 she became a member of the Olean General Hospital Board of Directors where she served on many committees and was part of the expansion of the hospital. She retired from the hospital board in 2003.

In 1990, she became an Associate of the Franciscan Sisters of Allegany and enjoyed over 25 years of service with them. In 1999, she was a Founding Member of the Dr. Lyle F. Renodin Foundation. She became the President and oversaw over $500,000 to charities dear to her heart. Serving the Franciscan Sisters and developing long-lasting relationships was one of her many blessings.

In 1997 she was appointed to the Town of Olean Planning Committee. She served on the St. Mary of the Angels Church committee to provide food for funerals, volunteered for the St. Francis and Olean General Hospital ER departments, and was always ready to assist with volunteer jobs related to her children's activities.

Surviving are her son Patrick (Barbara) Sweitzer, two daughters Susan Miller and Lynn Sweitzer, all of Olean; five grandchildren Sarah (Chad) Davidson, Christine Sweitzer, Alex Miller, Safia Javed, Ava Borer; three great-grandchildren Norah and Lillian Sweitzer and Evan Davidson; siblings Carole (Don) Partridge, Sally Weinman and Tom (Linda) Pepperdine and several nieces and nephews.

In addition to her husband and parents, she was pre-deceased by a granddaughter Jessica Sweitzer and brother Robert Pepperdine.

Friends are invited to attend a Funeral Service which will be held at The Basilica of St. Mary of the Angels in Olean on Saturday, (December 16, 2017) at 10 am. Rev. Gregory Dobson and Rev. David Tourville will be the celebrants. Burial will be in St. Bonaventure Cemetery.
In lieu of flowers, memorials may be made to the Dr. Lyle F. Renodin Foundation, Affiliate of the Franciscan Sisters of Allegany, 115 E Main St., Allegany, NY 14706 or Swizzy's Cause, YMCA of the Twin Tiers, 1020 Reed St., Olean, NY 14760.
Arrangements are under the direction of the Casey, Halwig, & Hartle Funeral Home.