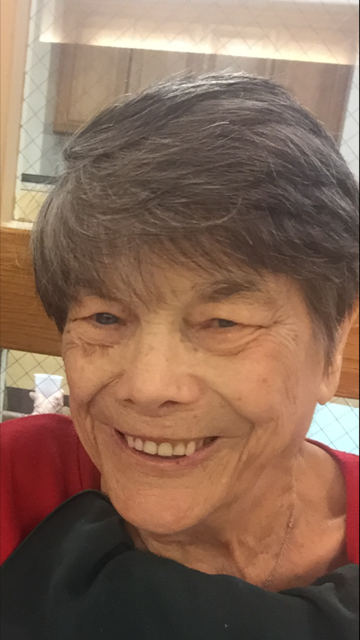 In Memory of
Betty Bloye
Sunday, July 16, 2017
Obituary of Betty Bloye
Betty Bloye
Portville, NY Betty Bloye, formerly of Portville, passed away Sunday (July 16, 2017) at The Pines of Olean where she had resided since March of 2015.
Born March 10, 1926 in Millhall, PA she was the eldest daughter of Clair and Dorothy Spong Karchner. She attended school at Sugar Valley Vocational High School and eventually met her pen pal and future husband Olin S. Bloye in 1947. They married on July 20, 1949 in Logantown, PA and he predeceased her July 28, 2013.
She first worked for Sylvania Electric in Millhall, PA for five years. Then, along with her husband, she operated a farm in Franklinville for thirty years. She also worked during that time for Aerovox in Franklinville and later for Motorola, Inc. in Arcade for 25 years, retiring in 1986.
She enjoyed league bowling, crocheting items for her family, reading, writing poetry and had submitted many poems to the Times Herald. She was cared for over the years by her loving granddaughter Tammy VanEtten from Portville.
Surviving are a son Olin (Cora) Bloye, Jr. of Montgomery, AL; one daughter Kathleen (Clifford) Withey of Jacksonville, FL; many grandchildren; several great grandchildren; one sister Sue (Robert) Clendenen of Allegany; one brother Walter (Hazel) Karchner of Boonville, PA and several nieces and nephews.
In addition to her husband, she was predeceased by 2 sons Harold Bloye and Stephen Bloye; 2 brothers Harold Karchner and Laurence Karchner and 4 sisters June Keeler, Ruth Rogers, Eileen Haas and infant Leta Karchner.
Mrs. Bloye was quoted as saying: "God gave me life, let me help others to improve their lives". At her request, her body has been donated to the University of Buffalo Anatomical Gift Program.
The family will be present to receive friends on Friday (July 21, 2017) from 1-2pm at the Casey, Halwig & Hartle Funeral Home 3128 W. State Rd. Olean. A service will begin at 2pm in the funeral home.
Memorials may be made to The Pines of Olean, 2245 W. State St., Olean, NY 14760. Online condolences may be expressed at oleanfuneralhome.com.