Recommend Gina's obituary to your friends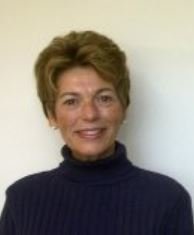 Obituary of Gina Tojek
GINA AUGUSTINE TOJEK
Rochester, PA Gina Augustine Tojek, formerly of Allegany, passed away at her home in Rochester, Pennsylvania last week, after a short illness.
Gina was the daughter of Thomas and Eloyce Grey Augustine and was raised in Allegany. She received her B.A. degree at St. Bonaventure University in 1976. She devoted most of her career in local government as Village Clerk in Spencerport, NY, where her keen analytical skills and talent for administration served the local population. She brought this expertise to her position as a Trustee on the Town Board of Albion, NY, and Treasurer of the Village of Brockport, NY.
She is survived by her husband, Richard, and by her siblings Thomas A. (Christine) Augustine, Jr., of Orchard Park, NY; Eloyce M. (William) Bate of Reston, VA; Timothy A. (Susanne) Augustine of East Aurora, NY; Kathleen Augustine of Orchard Park, NY; Mary Beth Augustine of Jamestown, NY, and numerous nieces and nephews and their families.
She was predeceased by her father Thomas A. Augustine in 1973; her mother Eloyce Augustine Marsh in 1973, and a sister Rosemary Havers in 2009.
Friends will be received on Thursday from 2-4 and 6-8pm at the Casey, Halwig & Hartle Funeral Home, 3128 W. State Rd. Olean. A funeral service will be held Friday (July 12, 2019) beginning with a prayer service at 9am in the funeral home. A funeral service will follow at 9:30am at St. Bonaventure Church, 95 East Main St. in Allegany. Rev. James Vacco, OFM, pastor, will officiate. Interment will follow in St. Bonaventure Cemetery.
Online condolences may be expressed at oleanfuneralhome.com.