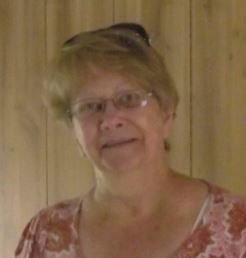 Obituary of Patricia P. Johnston
Patricia P. Johnston
Allegany, NY Patricia P. Johnston of 617 West Green St. passed away Sunday (October 14, 2018) at her home, with her son Scott by her side.
Born August 25, 1941 in Olean she was raised by her mother Anna Luzier-Kelly and her grandmother Florence Pearl Luzier-Post in the Olean area. On August 20, 1988 in Allegany she married Leonard G. Johnston who predeceased her March 25, 1999.
Patricia was a graduate of Olean High School and later worked for the ReHabilitation Center in Allegany as the manager of the kitchen for several years. She also worked at the former St. Francis Hospital and Olean General Hospital as a Phlebotomist. After her retirement she became an elder caregiver to several residents in Olean.
She enjoyed her wonderful flower garden, always planting new flowers, and she enjoyed her painting as well. She especially loved her children, grandchildren and great grandchildren with all her heart. Her memory will live on in all of them.
Surviving are 5 children Patricia P. (Jesse) Skinner of Florida, Kimberly K. Veney of North Carolina, Cynthia C. (Thomas Conboy) Manning of Long Island, Lynda L. (Thomas) Primke of Charlotte, NC and Scott A. (Tina) Crandall of Olean; 18 grandchildren; 33 great grandchildren and several great-great grandchildren; 4 siblings Daniel (Donna) Kelly of Cuba, Anna Figueroa of Florida, Donald (Marlene) Kelly of Hinsdale and Linda (Joseph) Schlosser of Cuba and several nieces, nephews and cousins, especially her cousin Sandi (Angelo) Cicciarelli of Vestal.
In addition to her husband, she was predeceased by her son Shannon A. Crandall in 2016; her mother Anna Luzier-Kelly, her grandmother Florence Luzier-Post, her stepfather Daniel W. Kelly, Sr. and 2 sisters Dorothy Kelly Lemmer and Betty Fusiara.
The family will be present to receive friends on Thursday (October 18, 2018) from 11am until 1pm at the Casey, Halwig & Hartle Funeral Home, 3128 W. State Rd. Olean. Services will begin at 1pm in the funeral home. Burial will follow in Allegany Cemetery.
Memorials, if desired, may be made to the Olean General Hospital, 515 Main St. Olean, NY 14760. Online condolences may be expressed at oleanfuneralhome.com.