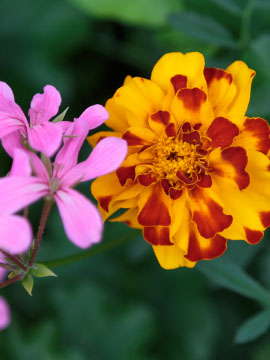 Obituary of Margaret A. Wallen
Margaret A. "Peggy" Wallen
Little River, SC Margaret A. "Peggy" Wallen, of 795 Callant Drive, formerly of Olean, passed away peacefully Tuesday (September 4, 2018) at Medical University of South Carolina in Charleston. She passed after a 20-year battle with leukemia, in the loving presence of her family.
Born January 23, 1949 in Olean she was the daughter of Charles and Leah Karuch. On October 24, 1970 at St. John's Church in Olean she married Peter M. Wallen who survives.
Peggy was a 1967 graduate of Olean High School and in 1969 she received an associates degree from Erie Community College.
She worked as a dental hygienist for J.R. Schrot, DDS for several years.
She was a former member of St. Mary of the Angels Church and enjoyed golfing, gardening and spending time at the beach. She especially enjoyed spending time with her grandchildren.
Surviving in addition to her husband are 2 sons Dr. Brett (Dr. Jennifer) Wallen of Parker, CO and Matthew (Dr. Jill) Wallen of Gretna, NE; 4 grandchildren Brady Wallen, Evan Wallen, Molly Wallen and Benjamin Wallen; 2 brothers John (Mary Ellen) Karuch of Chagrin Falls, OH and Michael Karuch of Olean; 2 sisters Sharon (Horton) Bateman of Gulf Shores, AL and Shelly (Mark) Folland of Hinsdale and several nieces and nephews.
She was predeceased by her parents.
Family and friends are invited to a memorial visitation on Saturday (September 29, 2018) from 11:30am to 1:00pm at the Basilica of St. Mary of the Angels. A funeral service will follow at 1:00pm in the Basilica. Burial will follow in St. Bonaventure Cemetery. Family and friends are invited to attend a celebration of life at The Old Library Restaurant from 2:00pm to 5:00pm.
In lieu of flowers, memorials may be made to the Basilica of St. Mary of the Angels in Peggy's name or to a charity of the donor's choice.
Arrangements are under the direction of the Casey, Halwig & Hartle Funeral Home, Olean. Online condolences may be expressed at oleanfuneralhome.com.