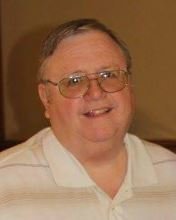 Obituary of John Hare
John E. Hare
Allegany, NY John E. Hare, of Allegany, passed away at home Saturday (July 21, 2018) after a long battle with heart disease.
Born November 3, 1948 in Poughkeepsie he was the son of John O. and Hazel Baptiste Hare. On January 16, 1971 in Buffalo he married Carol A. Decker who survives.
John graduated from Franklin D. Roosevelt High School in Hyde Park and received a degree in chemical engineering from the University of Buffalo in 1971. He worked for a number of years as a chemical engineer for various companies in Western New York until he and his wife moved to Allegany in 1979. In 1986 he earned his Master's in Business Administration from St. Bonaventure University. Starting in 1979 he worked for Felmont Oil Co. in Olean as a plant manager, and then as vice president of operations until its closure in 1990. In 1990 he began working for Indeck Energy Services Inc., first in Silver Springs and later in Olean as vice president of operations until his retirement in 2010.
He was a member of St. Bonaventure Church, the Allegany Knights of Columbus Council #1220 where he currently served as Financial Secretary, and the Sixty Plus of Allegany. He enjoyed serving many years in town government on its Planning Board, its Town Board, and currently as its Town Supervisor.
Surviving in addition to his wife are 1 son John R. Hare of Highland, NY; 1 daughter Elizabeth M. (Gary Hoche) Hare of Mars, PA; 1 grandson Joshua; 2 brothers-in-law Carl Johannssen of Valrico, FL and James (Karen) Decker of Buffalo and several nieces and nephews.
He was predeceased by his parents and a sister Pamela Johannssen.
Friends will be received on Tuesday from 1-3 & 6-8pm at the Casey, Halwig & Hartle Funeral Home, 3128 W. State Rd. Olean. A Mass of Christian Burial will be held at 11am Wednesday (July 25, 2018) at St. Bonaventure Church. Rev. James Vacco, OFM, pastor, will be the celebrant. Burial will be in St. Bonaventure Cemetery.
Memorials may be made to St. Bonaventure Church, 95 E. Main St. Allegany, NY 14706. Online condolences may be expressed at oleanfuneralhome.com.