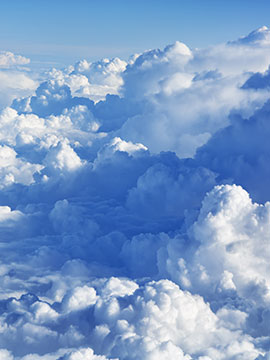 Obituary of Stephen Mikolajczyk
Stephen P. "Mouse" Mikolajczyk
Portville, NY Stephen P. "Mouse" Mikolajczyk of 239 Portville-Ceres Rd. passed away suddenly Tuesday (April 10, 2018) at his home.
Born June 25, 1946 in Olean he was the son of Ignatius and Anna Mikolajczyk. On May 21, 1968 in Olean he married Bobbie-Kay Lamberson who predeceased him April 28, 2007.
Stephen graduated from Olean High School and later attended St. Bonaventure University. He had been employed over 40 years for Dresser Rand Co. prior to his retirement.
He was a member of the United Steelworkers Union Local #4601. He had a lifelong love of hunting, fishing and gardening. What he most enjoyed was being around his grandchildren and attending their various activities.
Surviving are 2 sons Stephen Mikolajczyk of Victor and Christopher Mikolajczyk of Olean; 3 daughters Jenny (Steve) Freebern of Angola, Katie (Kevin) Lewis of Randolph and Gretchen Mikolajczyk of Portville; 4 grandchildren Shannon Lewis, Tyler Lewis, Brian Freebern and Brittney Freebern; 8 brothers and sisters Larry (Nancy) Mikolajczyk, Richard (Carm) Mikolajczyk, Patrick (Sharon) Mikolajczyk, Edward (Sue) Mikolajczyk, Elena Mikolajczyk, Leonard (Tammy) Mikolajczyk, Paul (Rachelle) Mikolajczyk and Rita (Brian) Metler and many nieces and nephews.
In addition to his wife he was predeceased by a sister Valerie Accurso and a brother Raymond Mikolajczyk.
Friends will be received on Friday from 2-4 & 7-9pm and on Saturday (April 14, 2018) from 10am to 11am at the Casey, Halwig & Hartle Funeral Home 3128 W. State Rd. Olean. Services will begin at 11am in the funeral home. Rev. Gregory Dobson of the Basilica of St. Mary of the Angels will officiate. Burial will be in St. Bonaventure Cemetery.
Stephen's love of the outdoors and of such activities as hunting and fishing makes it appropriate that donations in his memory, if desired, be made to any wildlife fund of the donor's choosing, as well as to the Portville Fire Department, 25 Main St., Portville, NY 14770. Online condolences may be expressed at oleanfuneralhome.com.