Recommend Patricia's obituary to your friends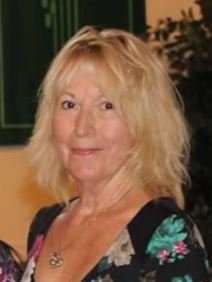 Obituary of Patricia A. Putt
Patricia A. Putt
Olean, NY Patricia A. Neeley Putt, 74, of 120 E. Green Street entered into the arms of the Lord on Thursday (October 17, 2019) at her home, in the loving presence of her family.
Born November 22, 1944 in Olean, she was the daughter of Harry L. and June M. Zink Neeley.
Patti was a 1962 graduate of Olean High School and earned her Bachelor of Elementary Education from Houghton College in 1966.
She began her working years as a teacher at the former Kidecation program at Christ United Methodist Church. She then thoroughly enjoyed working as a security guard at St. Bonaventure University for a period of time. For over thirty years she worked for the ReHabilitation Center in Olean. During those years she was a special education itinerant teacher at the Children's Learning Center. After retirement, she provided genuine care and service to the Center's clients in the Com/Hab and Respite Program. She worked diligently to secure a 3-year NYS grant that enabled her to instruct and lead a line-dance teaching program and performance group comprised of the Center's adults with disabilities.
In addition to the time Patti dedicated to her career, she most cherished her time with family, especially her grandchildren. She recently wrote "My greatest wish is that my grandkids always know how much I love them and they walk through the rest of their lives knowing that I was always there for them whenever they needed me."
Patti also loved celebrations of any kind, entertaining, visiting the beach and watching sports, especially Buffalo Bills football. She was very active over the years as a cheerleading coach for Allegany Central School and later Allegany-Limestone, line dancing, and being around her friends.
She will be sadly missed by so many, including her loving family of 5 children; Frank (Kathleen) Putt of Olean, Shawn (Ella) Putt of Bemus Point, Cassandra (Michael) Miller of Goldsboro, NC, Wendy (Daniel) Pautz of Syracuse and Tammy (Arthur) Putt-Goudie of Allegany; 20 grandchildren Megan, Mista, Ryen, Trever, Shaine, Conner, Kodey, Tayalynn, Justin, Brittany, AJ, Desiree, Isabelle, Cainen, Colby, Peyton, Taylor, Connor, Isabel and AJ; 6 great grandchildren; 4 siblings Katie (Jim) Eiss of Williamsville, David Neeley of Olean, Debbie (Tom) Lacher of Olean and Robert Neeley of Delevan; a former daughter-in-law Melynda Langworthy of Westons Mills; many nieces and nephews, a special cousin Vickie (Ray) McKinney of Allegany and a special friend Linda Flaim.
She was predeceased by a grandson Kenneth Foster on August 2, 2018.
Friends will be received on Monday from 5-8pm at the Casey, Halwig & Hartle Funeral Home, 3128 W. State Rd. Olean. Funeral services will be held Tuesday (October 22, 2019) at 11am in the funeral home. Rev. Sean Obergfell, pastor of Believer's Chapel in Olean, will officiate. Burial will follow in St. Bonaventure Cemetery.
Patti voiced her desire that donations in her memory be expressed with bouquets of flowers at her wake and funeral. Written expressions of condolence to the family may be recorded at the funeral home website, oleanfuneralhome.com.