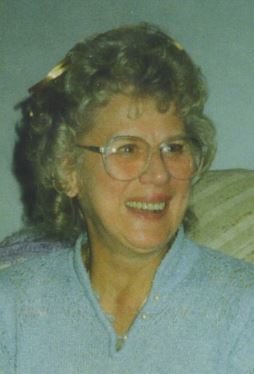 Share Your Memory of
Evelyn
Obituary of Evelyn R. Caruso
Caruso, Evelyn R., 94, a 58 year resident of Victor, passed away September 30, 2019. Survived by 4 children
Evelyn Rose Caruso
Allegany, NY Evelyn Rose Caruso passed away Monday (September 30, 2019) at the age of 94.
Born November 13, 1924 in Salamanca, she was the daughter of Julius and Cecelia Pawlowski Von Rhode. She was married to Vincent J. Caruso who predeceased her in 2010.
Evelyn was a wonderful mother and grandmother. She excelled in the kitchen, sewing, yard work and gardening, etc. She was also an accomplished, self-trained artist in both oil and watercolors. She and her husband Vince were excellent ballroom dancers.
Evelyn loved the outdoors and Mother Nature, especially hiking with her family and hunting with her husband and sons. She also loved traveling, visiting her family wherever they might be, and day trips with the seniors. She was fond of all animals, including her beloved dogs and kitties.
In addition to all of these wonderful attributes and talents, she will be remembered as a loving mother who succeeded in most anything she tried to accomplish.
Surviving are her children Daniel (Elfi) Caruso, Cecelia (Bob) Smith, Vincent (Marianne) Caruso and Laurie MacNeill; 8 grandchildren; 8 great grandchildren and 3 great-great grandchildren.
In addition to her husband she was predeceased by 1 sister, 1 brother and several stepsiblings.
Friends and family are invited to a memorial lunch that will be held Saturday (November 2, 2019) at noon at Myers Hotel on Wildwood Ave. in Salamanca.
A remembrance mass will be said at Our Lady of Peace Church on Broad St. in Salamanca on Saturday (December 28, 2019) at 4:30pm.
The family suggests that memorials, if desired, be made to the Cattaraugus County SPCA, PO Box 375, Olean, NY 14760. Online condolences may be expressed at oleanfuneralhome.com.