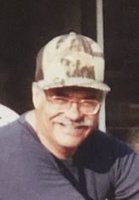 Richard W. "Rick" Ruffner
Richard W. "Rick" Ruffner, Sr.
Allegany, NY Richard W. "Rick" Ruffner, Sr. of 150 N. 2nd St. passed away Saturday (November 25, 2017) at his home, after a long illness.
Born November 22, 1944 in Bradford, PA he was the son of Merle and Dorothy Johnson Ruffner. On October 3, 1964 in Bradford he married Karen Rees who survives.
Rick was a 1963 graduate of Bradford High School and had been employed for 40 years for Dresser Rand prior to retiring in 2003 due to ill health. He was a hard worker who enjoyed his home and especially his grandchildren whom he loved dearly. He also liked the outdoors and hunting. He was a life member of the Olean Moose Lodge.
Surviving in addition to his wife are 2 sons Richard Ruffner, Jr. and Greg (Rose) Ruffner, both of Allegany; 1 daughter Tammy (Michael) Riley of Cape Coral, FL; 7 grandchildren Jami Curtis, Sara Ruffner, Lauren Ruffner, Jordan Cutis, Haley Ruffner, Kolby Ruffner and Jayden Curtis; 4 siblings Merle Ruffner and Bonnie (Ron) Mascioni, both of Bradford, Bob Ruffner of Smethport, PA and John (Sue) Ruffner of Aiken, PA and several nieces and nephews.
He was predeceased by his parents and a sister Beverly Good.
Friends will be received on Tuesday from 2-4 & 7-9pm at the Casey, Halwig & Hartle Funeral Home 3128 W. State Rd. Olean. Funeral services will be held Wednesday (November 29, 2017) at 10am in the funeral home. Rev. James Vacco, OFM, will officiate. Burial will be in Allegany Cemetery.
Memorials may be made to a charity of the donor's choice and online condolences may be expressed at oleanfuneralhome.com.